ABOUT THE PROJECT
The feeling of returning home and knowing it is delightful to live there counts for everything. Forget about the square metres and the construction materials making up the walls and the roof. There is no need to sing praises for its efficiency or to boast about the investment. Although these things indeed have their value, most importantly, your home must be cosy, comfortable, and peaceful. The offer that lies in this project is clear and simple. We will not lull you with tales of sunsets and nightingales. You will write your own story.
Our proposal to you includes a convenient location in the city. Excellent links and great infrastructure make certain that all you need is within arm's reach. We can promise you the luxury of the neighbouring nature. You will find yourself beside the former Manor of Buivydiškės with its ponds, groves, and a stud farm. We can guarantee a cosy and safe neighbourhood that houses an exclusive recreational zone, where you can relax at the end of your day and have fun with your family, pets, and friendly neighbours. We encourage you to experience life.
A+ Energy Rating

240 Parking Spots

€ 9.4M Investments

3 Children's Playgrounds

2 Grill Zones

Sports Ground

Football Field

Recreational Zone

Outdoor Cinema
APARTMENTS
1 room 32–35 m²

2 rooms 41–44 m²

3 rooms 56–65 m²
100 apartments
Gas underfloor heating
2021 Q3 – 2023 Q1
3-storey apartment buildings
Total area: 4411 m2
TOWN HOUSES
3 rooms 63 m²

4 rooms 82–86 m²

5 rooms 75–95 m²
80 cottages
Gas heating
2-storey cottages
2021 Q3 – 2023 Q1
Total area: 5883 m2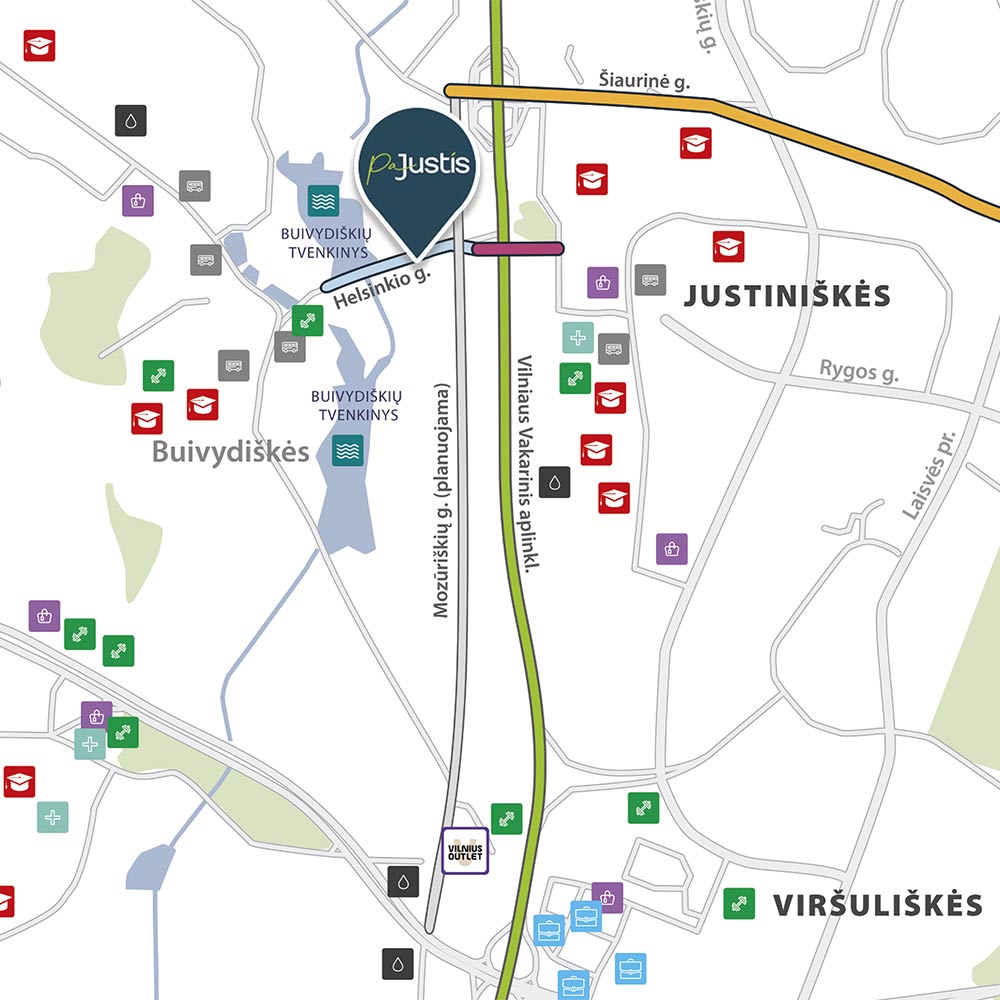 Realisable homes
The project location is within the city in the elderate of Justiniškės
The construction works of Šiaurinės St. have begun. The construction of Mozūriškių St. and Helsinkio St. is also starting soon
Planned viaduct will link Helsinkio St. to the main part of Justiniškės
High market demand for small area cottages
There will be 3 business centres and 2 shopping centres in the nearby developing area. There will be developments to the infrastructure. Additionally, the commercial zones and the business district will expand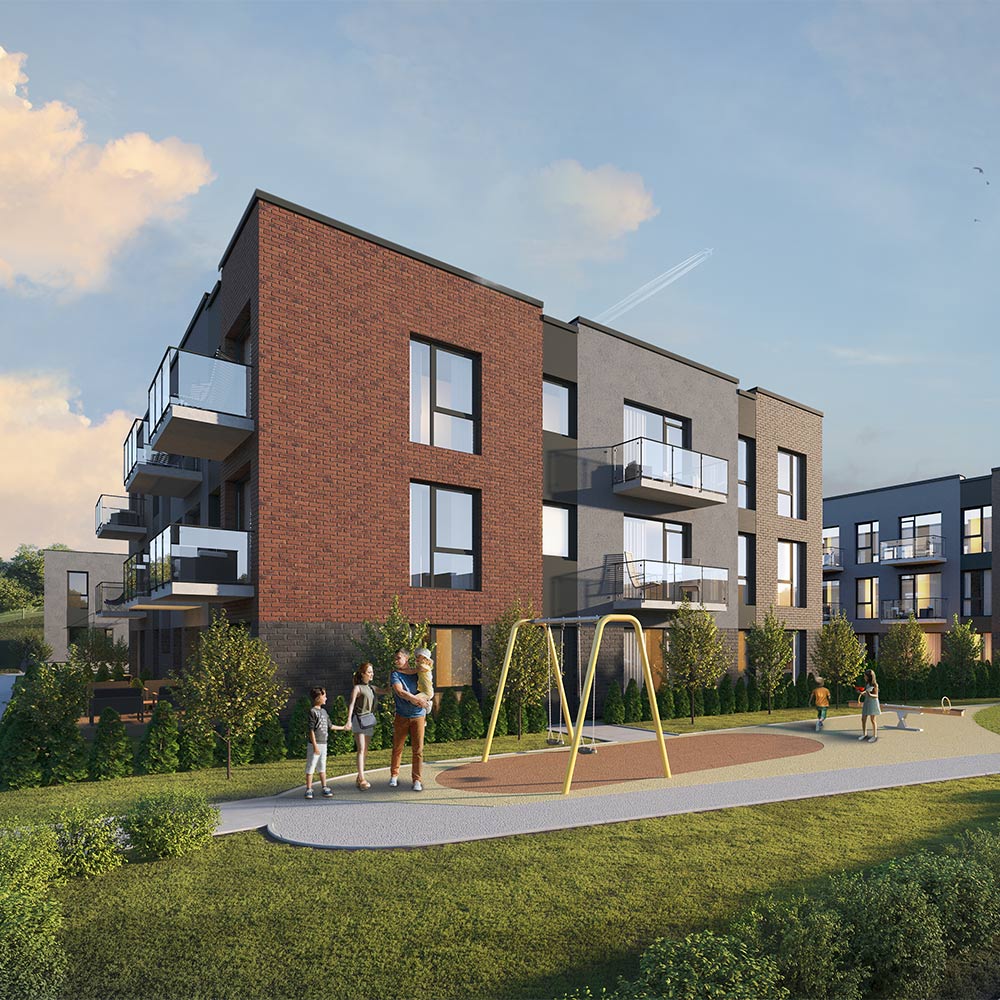 Citus creates comfort
The added value in the project - meticulously considered and well adapted to all age groups
We guide our customer throughout the entire journey – from making the reservation to living in the homes we have created for them
Partial decoration provides freedom and opportunities to create your home according to your needs
On average, larger costs do not exceed €20/month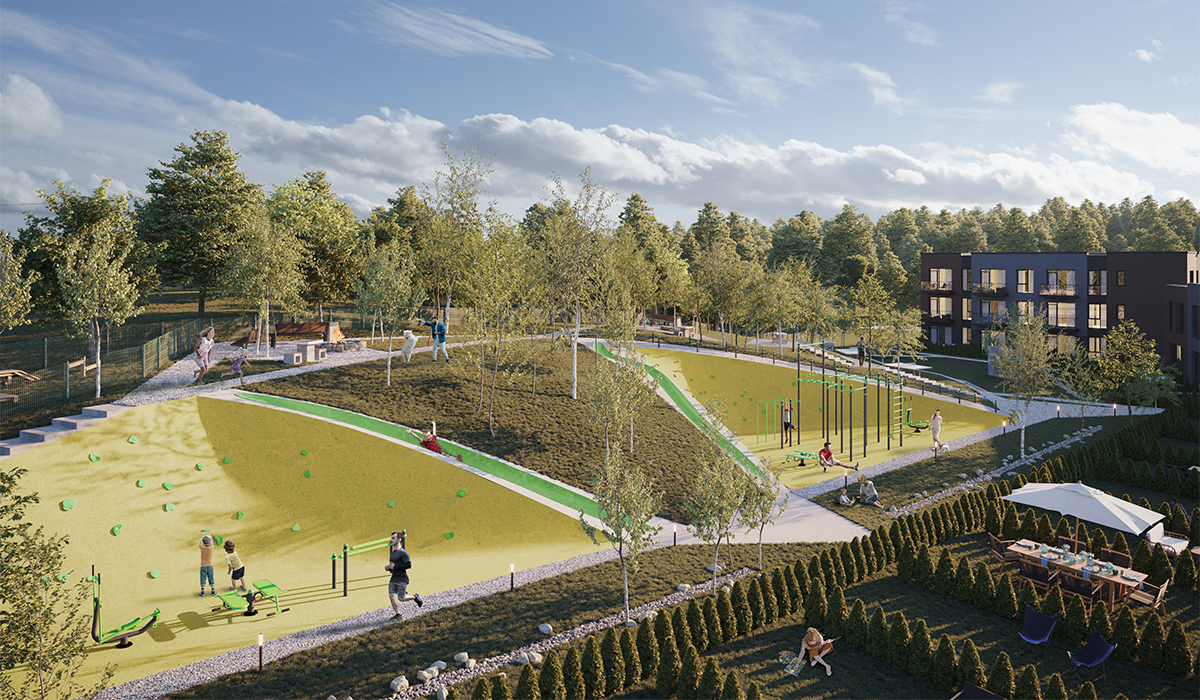 Pet-friendly neighbourhood
Pet training ground
Pet wash station, also suitable for cleaning bicycles
Many convenient bins
Pet store nearby
Dog groomer nearby
Veterinary clinics nearby
Walking paths and uninterrupted nature nearby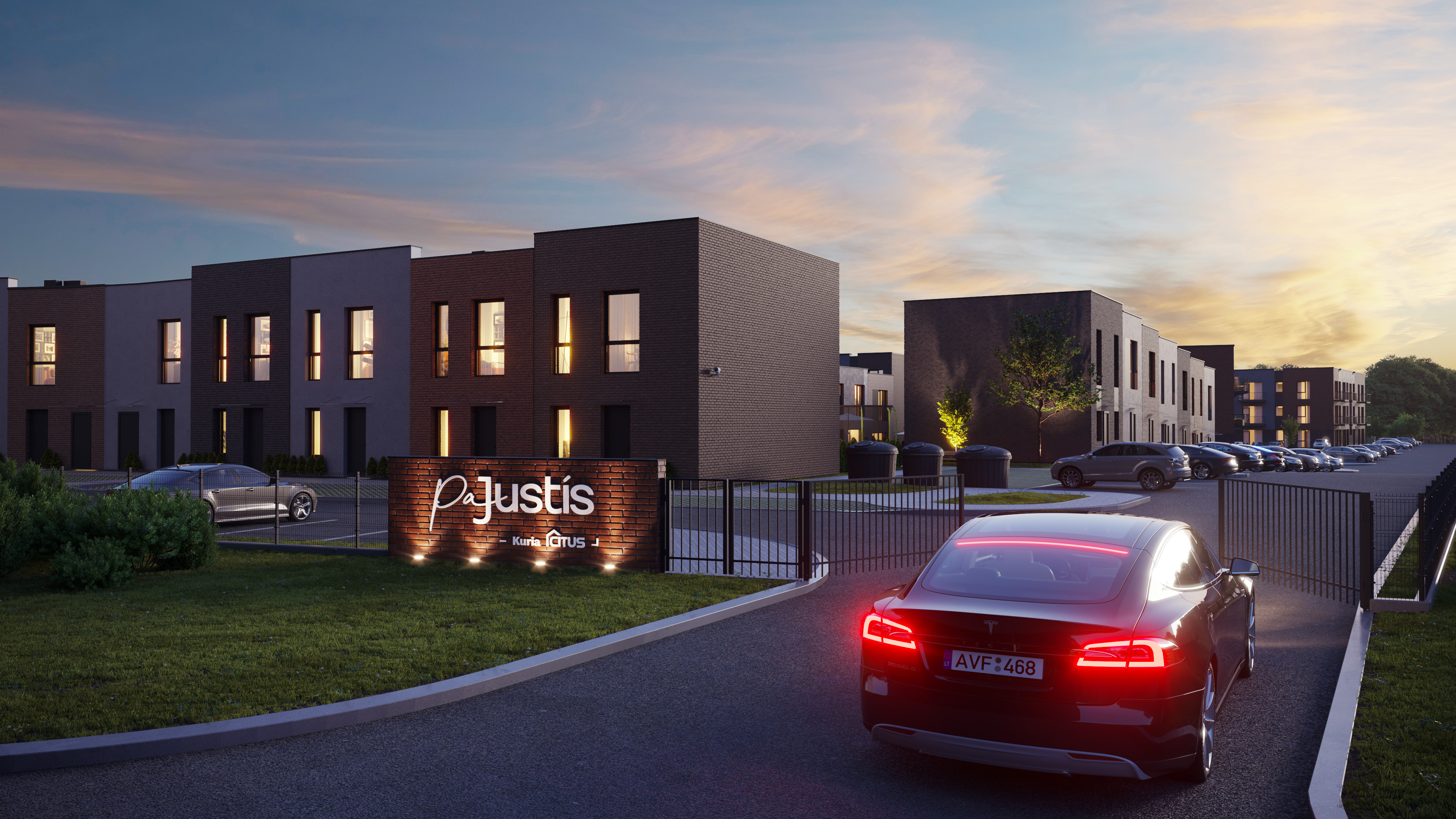 Safe environment
Enclosed and fenced area
Entry by car and on foot via automatic gates is for residents only
Additional enclosure for the children's playground 
The project area is monitored by CCTV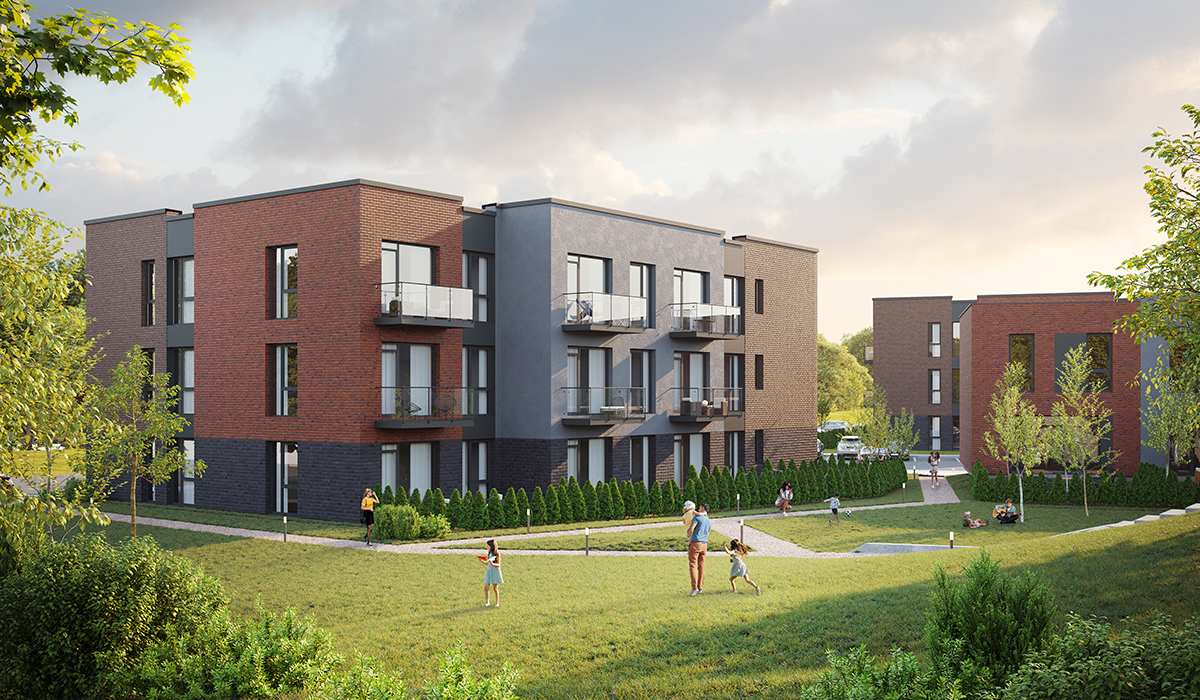 Dynamic and durable architecture
Three-tone clinker tiles
Structural plaster
Glass exterior detail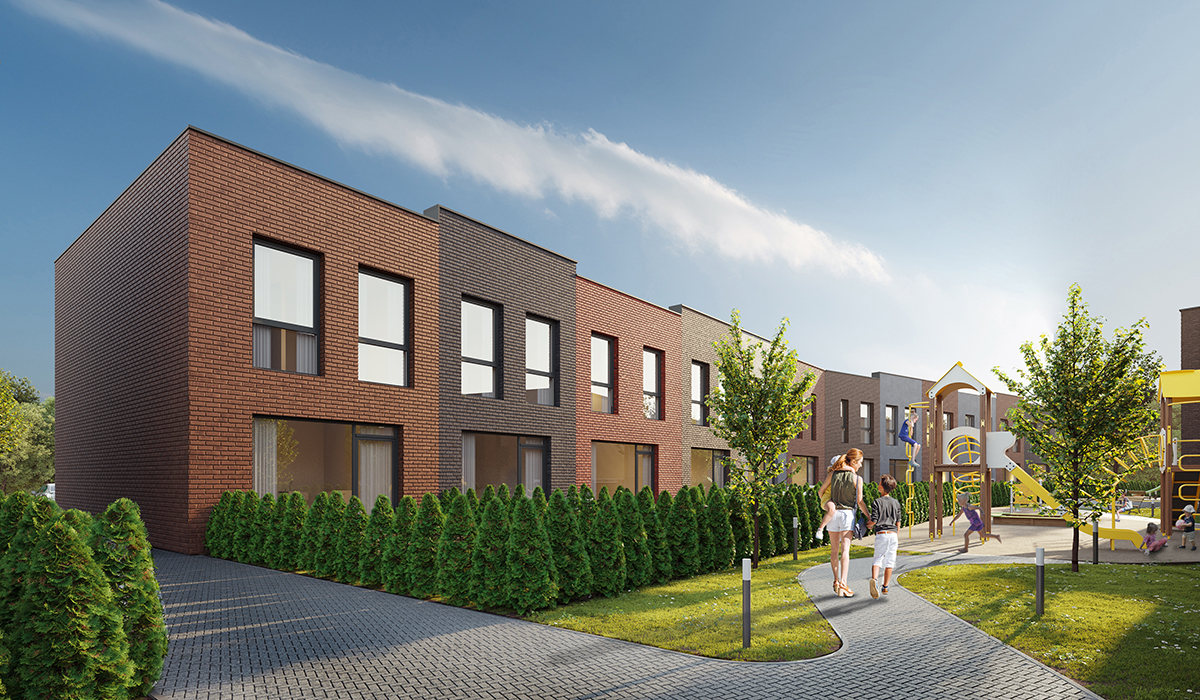 We have given thought to the little ones
Sandbox
Two sets of monkey bars
Two slides
Two climbing frames
Swings
See-saw
Two trampolines
Spring riders
Puzzle
Everything is secured within an enclosed playground for the little ones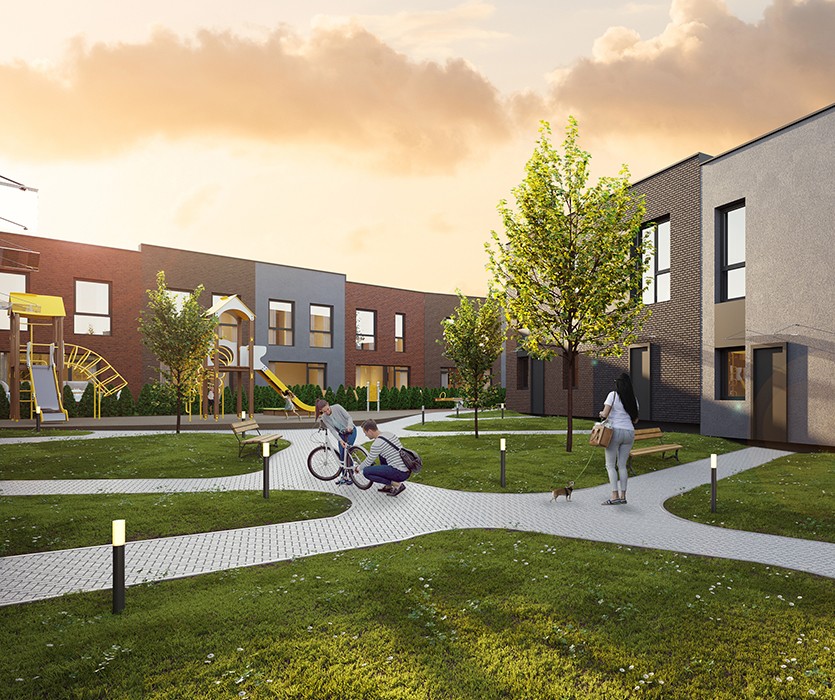 Paradise for children
3 separate children's playgrounds
Amusements suitable for children of different ages
Educational and playful games
Football field
Foosball
Table tennis
The longest slides we have ever seen
Climbing nets for children and a climbing wall for teenagers
Swings, monkey bars, trampolines and much more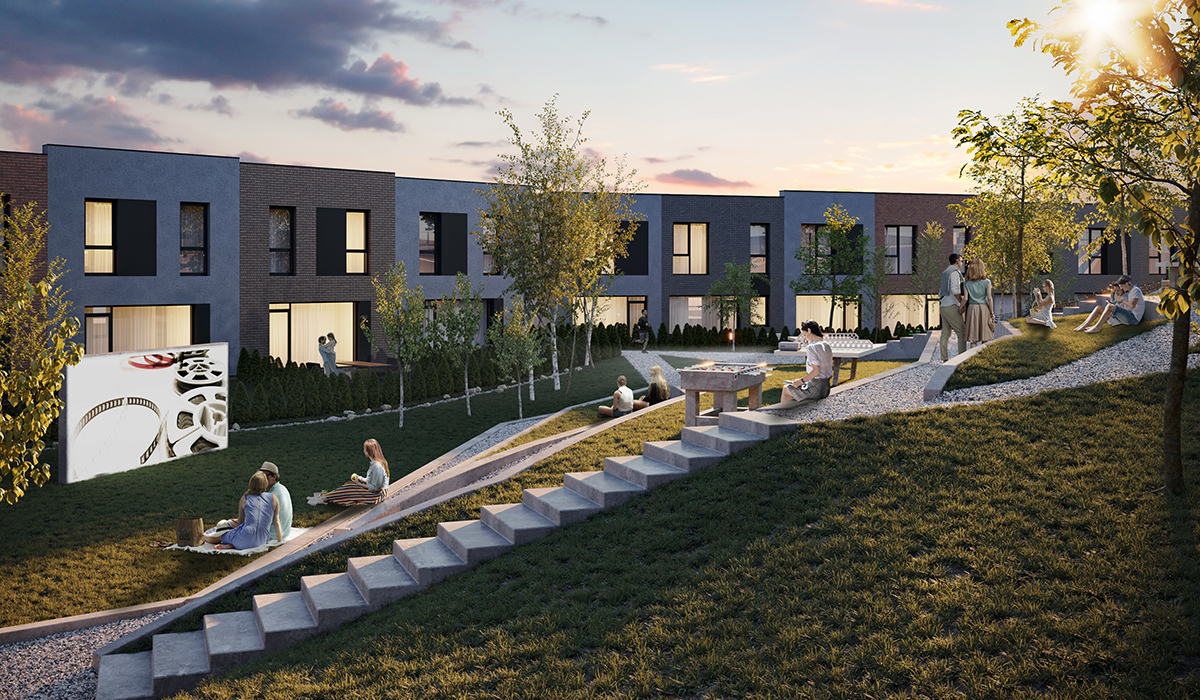 Generous recreational area for adults
Outdoors area with exercise machines
Punching bag
Table tennis
Chess table
Foosball
Outdoor cinema
Grill zone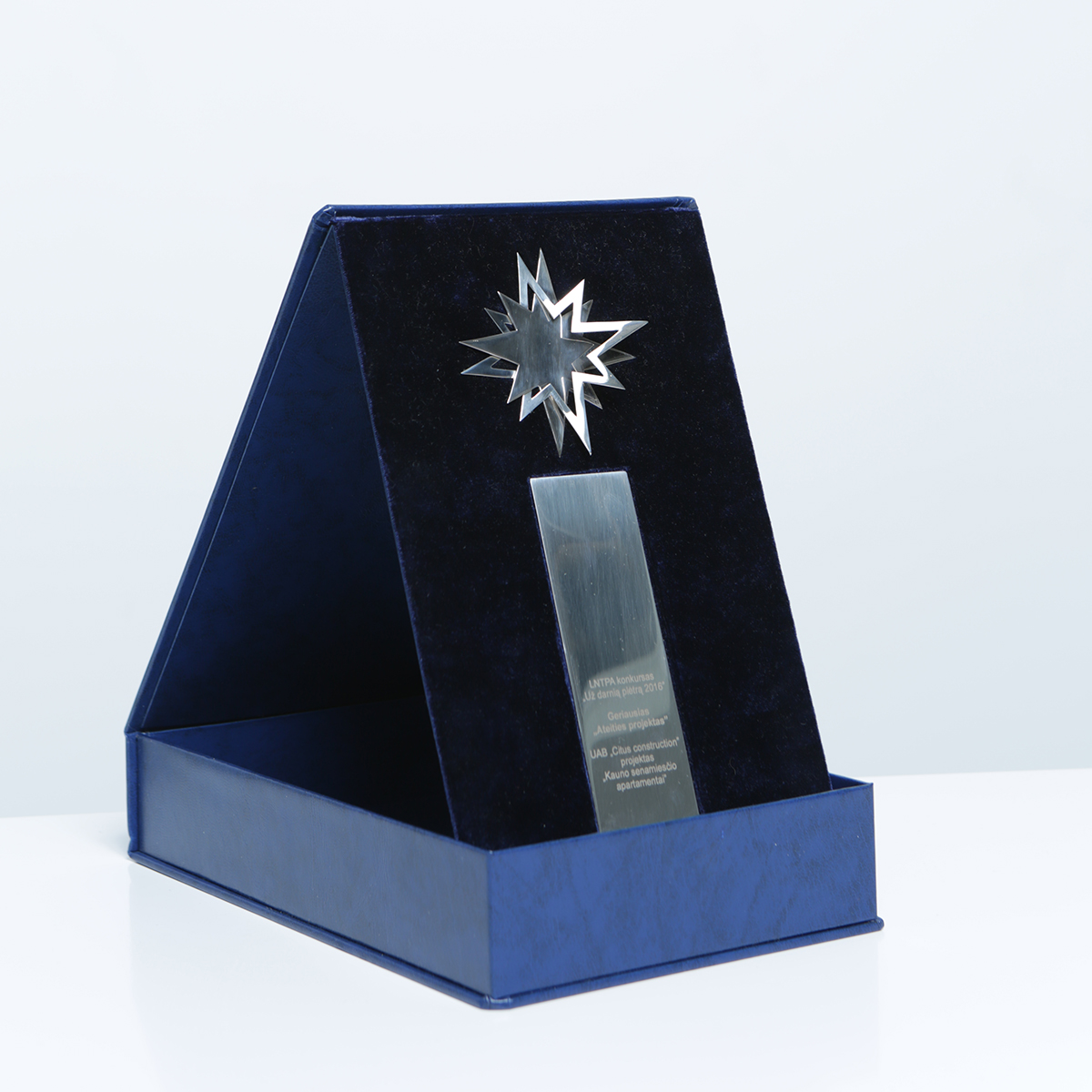 Our projects are assessed by market experts
The creative team at CITUS has received as many as 10 awards for social and technological added value to quality lifestyle.
Developers Allied Investment Group does its best to be recognized as an international leader in Europe in the provision of high quality business, as well as investment services and products. Our mission is to create best values for our customers, shareholders, employees and community. We relentlessly pursue new and better ways to add value to those whom we serve.

We were merely a real estate development company only a few years ago. Since then, we have grown to be the generators and implementers of exclusive housing projects and flexible business solutions. We are interior magicians and the creators of cities within cities. Since 2012, we have created and successfully sold, as well as continue to sell, as many as 24 projects and their stages in Vilnius and Kaunas. These make up more than 2 000 new homes. Moreover, in the last five years, we have received 9 awards and prizes in Lithuania and internationally.